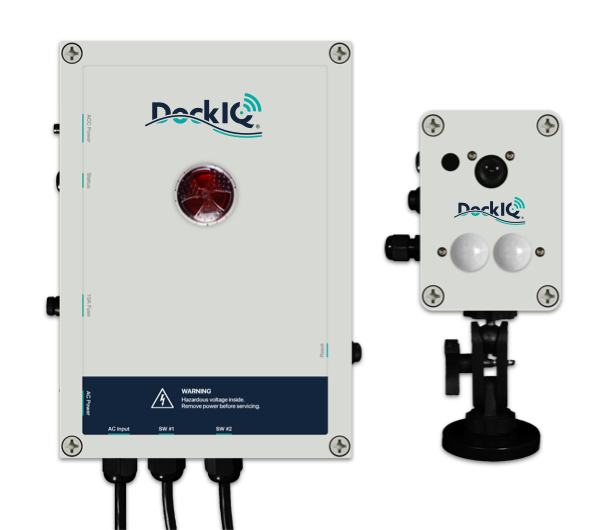 DockIQ has developed a Smart Dock System that communicates with your mobile app. Monitor your dock, boats, and water level to prevent theft and dock damage with high resolution motion cameras and other devices.
ShockIQ helps protect against Electric Shock Drowning by monitoring your dock frame and surrounding water for stray electricity. ShockIQ will shut your dock's power off if electricity is detected.
Information at your fingertips
The DockIQ App communicates with DockIQ to give you instant information on your dashboard for 24 hour monitoring and alerts.
DockIQ App Features

Instant alerts for power outages, motion detected & electric shock detection

Access the camera via the app to see your boats, dock, and personal items

View GPS Tracked Items on a map/notifies you if dock breaks free

Create an automated lighting and security schedule

Monitor lake level and approximate depth at your dock

Remotely arm and disarm dock security and turn dock lights on/off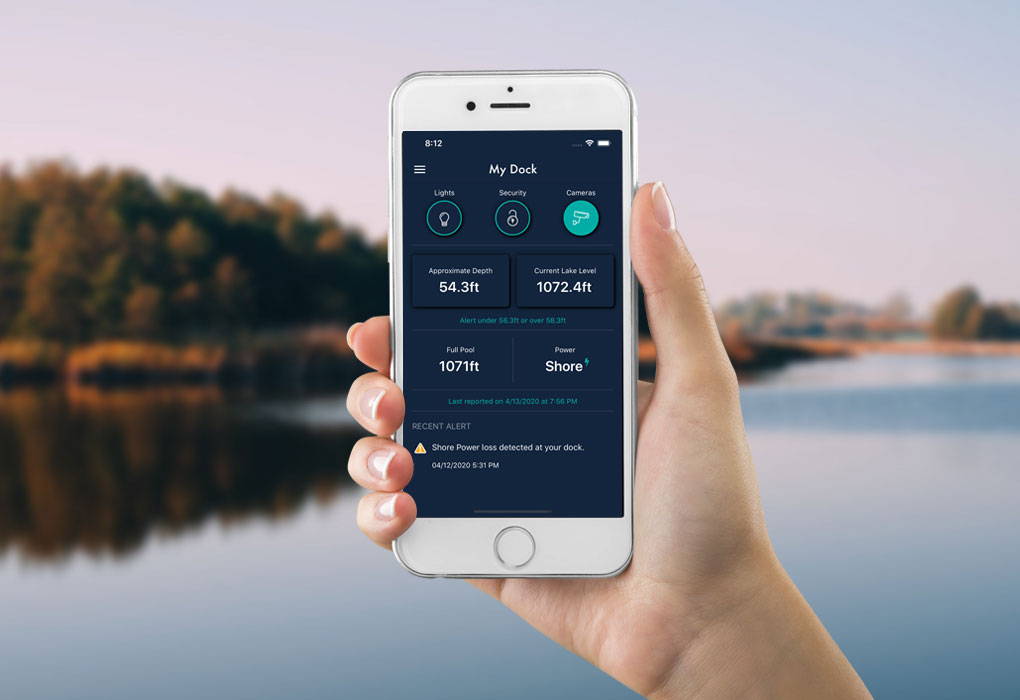 ShockIQ can prevent "Electric Shock Drowning" by monitoring your dock frame and water for stray electricity.

If Electricity is Detected
1. ShockIQ turns on the red light and sound the siren
2. Immediately shuts off power to the dock
3. Instantly sends text messages and notifications to the App
4. Alerts neighbors and family of danger
5. Charts real time voltage data and circuitry status
5. 24-hour battery backup continues to monitor the threat
ShockIQ shuts off the power to your dock if electricity is detected, potentially saving lives!
Safety and Theft Protection all in one easy solution
ShockIQ detects electricity in the water and dock frame. Sends alerts within seconds of danger if paired with DockIQ
Notifies you immediately if your dock breaks loose or swings. Track its exact location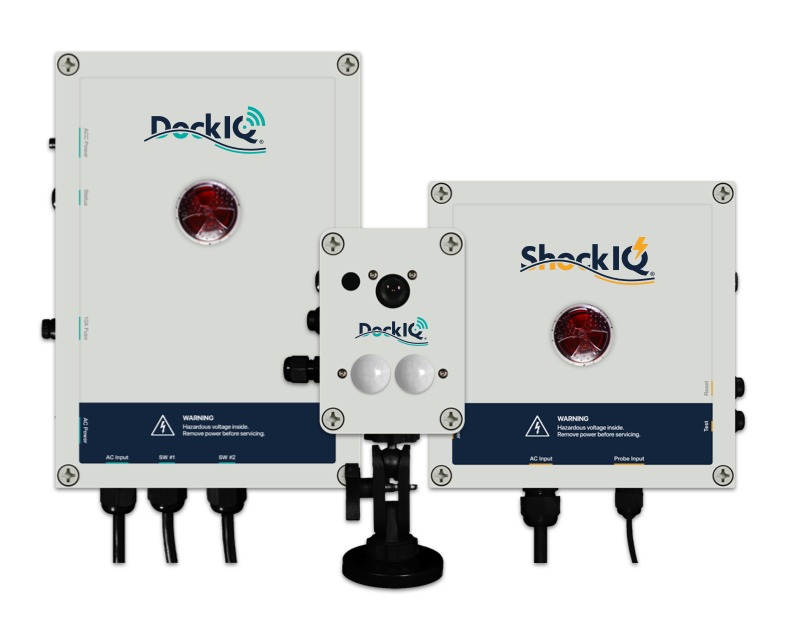 GPS Boat Theft Protection
The DockIQ Boat Tracker sends alerts if your boat moves from the home position and tracks its exact location. Coming Soon
DockIQ Motion Cameras are easy to install and let you see your dock, boat, and personal items at any time
Protecting Docks, Boats, and Life
The fun you have on the water is priceless and you've made a big investment for your lake life. Find peace of mind with DockIQ Smart Dock Security Products.
Keeping your dock, boats, and family safe
Watch how DockIQ Smart Dock Security Products can keep your dock, you boat, and your family safe.