Smart Dock Security System
The central part of the DockIQ system is the smart dock controller. The controller was developed to provide real-time information for the different types of sensors and attached devices. Every controller provides a cellular hotspot to relay the sensor data along with alerts to the cloud: all configurable by the user. Gone are the days of not having reliable wi-fi connections outside of your house and down at the dock.
The system has three major functions
Always know the status of your boat and dock by accessing the Mobile App. Check the Dashboard to see water levels and temperature, and make sure your dock or boats haven't moved. Access the Camera to see your possessions and shoreline, and get alerted if someone breaches your dock. Control your dock lights, and get alerted of electricity in the water. With real-time monitoring, we give you quick access to all of this information.

Real-time sensor statuses are sent to the cloud and is displayed to the user in the mobile app.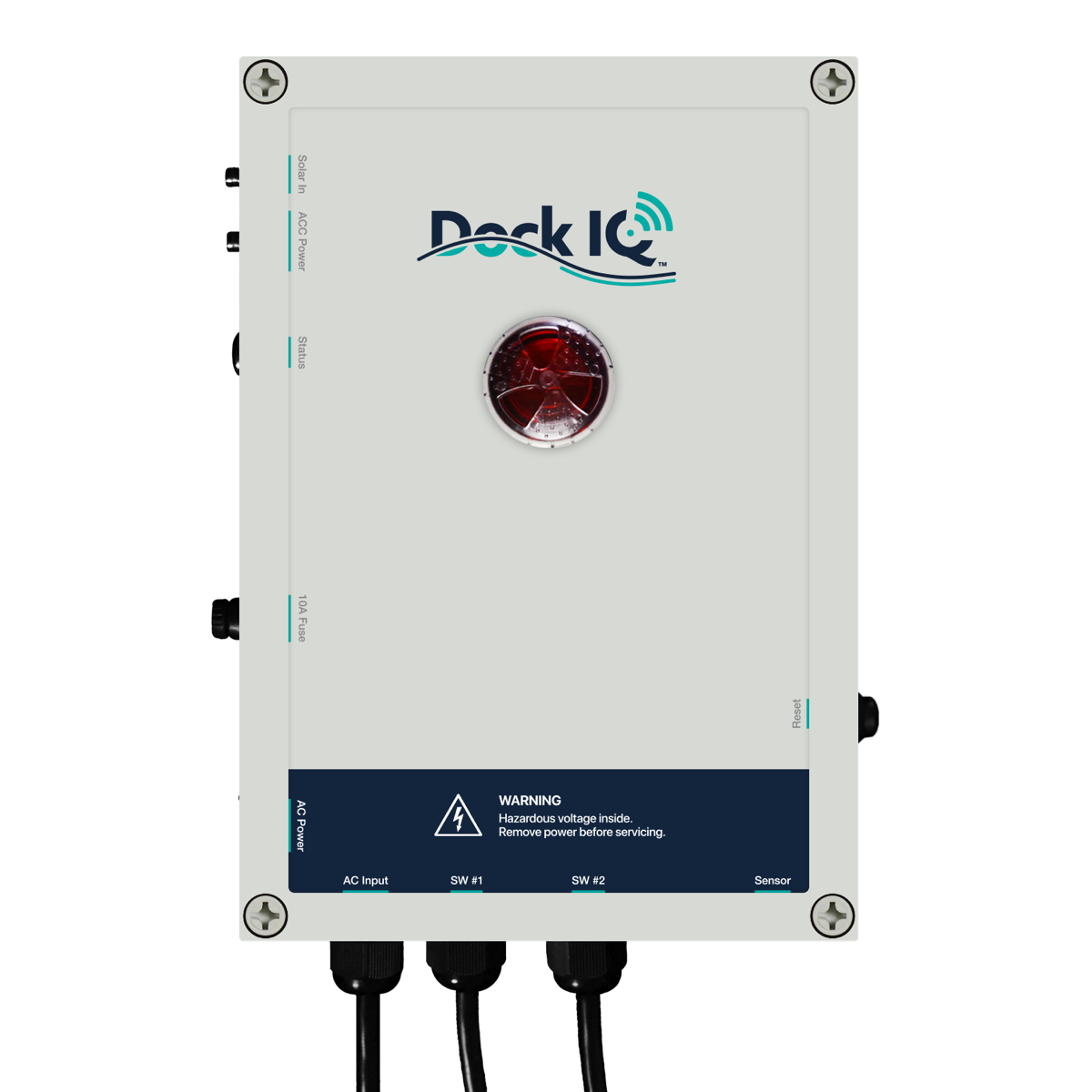 Remotely Viewable Statuses
Display to show if you dock has power or not
Helps your fishing buddies and swimmers
Knowing when to move or schedule your dock to be moved
Scheduling when you want your dock lights to be on and off
Take comfort knowing that your dock is exactly where it should be
Easily find your dock in cases where it breaks from anchoring cables
One place to manage all of your connected cameras, GPS, etc.
Your status activity and the timestamps of when they took place
Green Indicator light for general power-on condition of the controller
Siren for alerting people around your dock of an alarm condition
Flashing your attached lights when the siren is sounded or someone is sensed on your dock.