Another part of the DockIQ platform is the GPS boat tracker. Any time you think security or safety, homeowners would love to know where their boats or wave-runners (PWC's) are located.

The user now can install the GPS device in either the boat or the PWC with only three wires connected to the battery. Once connected, your DockIQ App has a few settings where you give it the activation number, a name and set the "home position". The home position is used to tell the GPS device that the boat resides at this GPS home location. If the boat moves more than 170 feet (50 meters), an alarm will be sent telling you your boat is beyond its home location.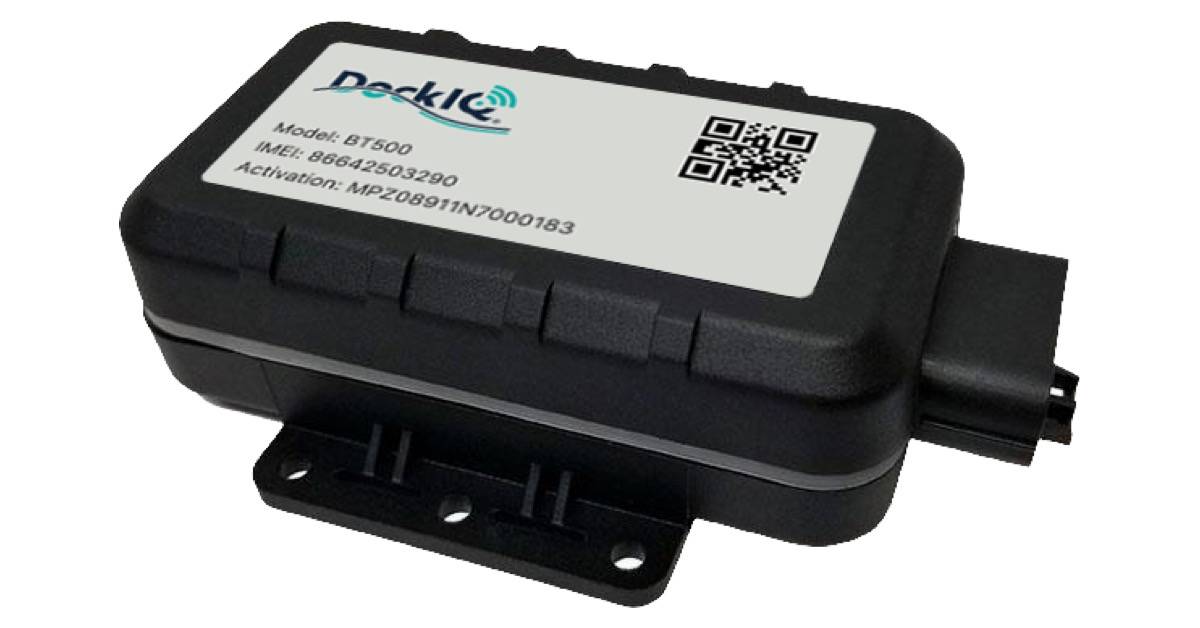 Using the map tracking function in the App allows you to see the real-time the location of the boat or PWC on the lake or land (might be stolen)
The Mobile App for GPS tracking has two levels of functions
Level One: Connecting only three wires to the boat battery (see install manual)
Tracks real-time your boat's GPS location on the lake or over land. (based on Verizon cellular coverage)

Home position alert. The boat has moved over 170 feet from your defined location, and alerts you.
Level Two: Connecting additional wires to support the function you want in the App. Each wire gives you a different App enhancement.

Red wire: you can now monitor your boat battery level. Nice to know if the boat will start when you get to the lake.

Blue/Black wire: you now know the position of the ignition switch. Normal condition is off for security.

Green wire: tells you your float switch or bilge pump is ON (based on wiring) – water is in the boat or your pump is on.

Black/Orange: Trigger a buzzer on the boat if installed – for security

Blue/Green: Installing a temperature sensor. A good part for winter readings if your boat is still in the water and want to make sure your heater is working