The DockIQ App communicates with your DockIQ controller to give you instant information 24/7 with real-time monitoring and alerts. The app is included free with every system and is supported on your Apple (iOS) or Android phone.
The DockIQ controller is sending updates to the Cloud infrastructure every ten minutes or so, giving the mobile app immediate access to these messages and alerts.
Using the home screen, you have access to the most critical data all in one screen.
Lake Levels
Water temperature (charting options for depth and temp)
Enabling security
Shore power status – Shore or Battery
Connected lights control (up to 2)
Taking pictures with installed camera(s)
Requesting a "Dock Move"
Setting your Dock's Home GPS position
Viewing real-time controller status timestamps
Viewing the most current alert (if any)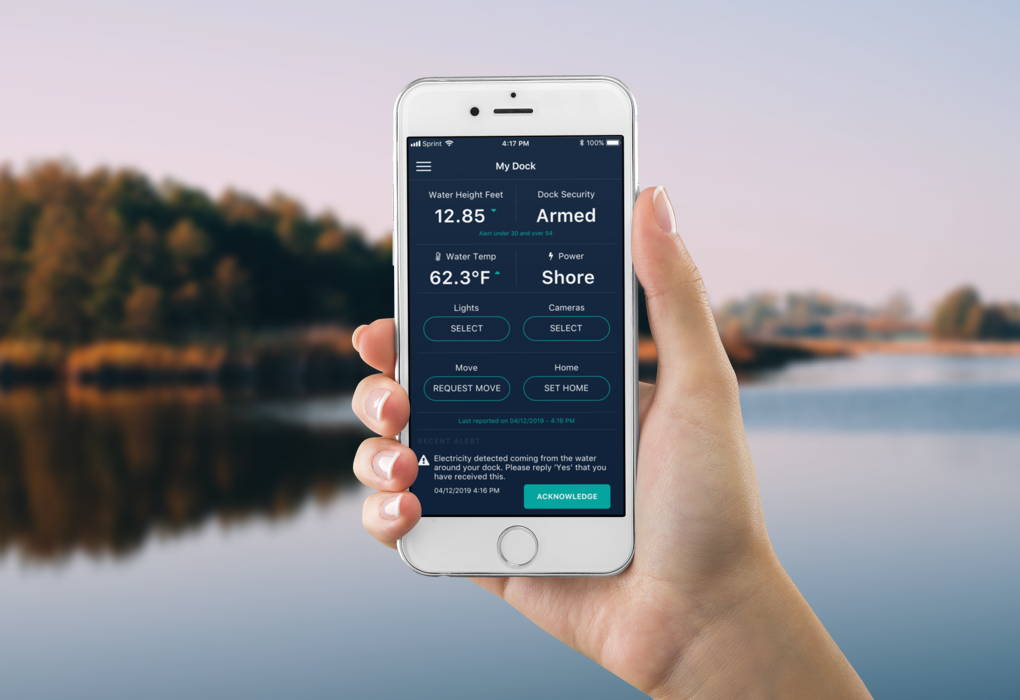 Instant alerts for power outages, motion detected & electric shock detection
Access the camera via the app to see your boats, dock, and to check water levels
View GPS Tracked Items on map
Create an automated lighting schedule
Remotely turn dock lights on and off
Remotely arm and disarm dock security
Notify your dock dealer of services needed and easily pay through the app
Full access to all photos with zoom, save, forward and no charge for storage
Free app updates when released
Adding additional cameras / motion sensors or GPS devices is simple, just scan the activation QCODE on the box
Sales info & support reporting straight from the app