Prevent Electric Shock Drowning!
ShockIQ can prevent Electric Shock Drowning (ESD) by monitoring your dock frame and water for stray electricity
Stray electricity occurs when electricity escapes its intended circuit
ESD occurs when a person in the water comes in contact with a stray electric current path which causes paralysis, resulting in the victim drowning
Detects dangerous electricity
Alarms and flashes red warning light
Shuts power off to the dock
See the dock's wiring status in the App
See real time voltage charts in the App
Change sensitivity setting manually or in the App
Monitor lake levels in the App
Cellular internet connection
Alerts and notifications sent to your phone
Add additional contacts for alert notification
The unit goes on battery backup and continues to monitor for electricity
Sensing Distance: 80ft.+ (depending on water conditions)
Takes multiple readings within a second to eliminate false positives from electrical spikes
Use the test function to ensure the GFI trips
Easy installation, no electrician required
If the siren sounds continuously, ShockIQ is still detecting electricity in the water. This could be coming from another source other than your dock. Call your electrician and report this condition.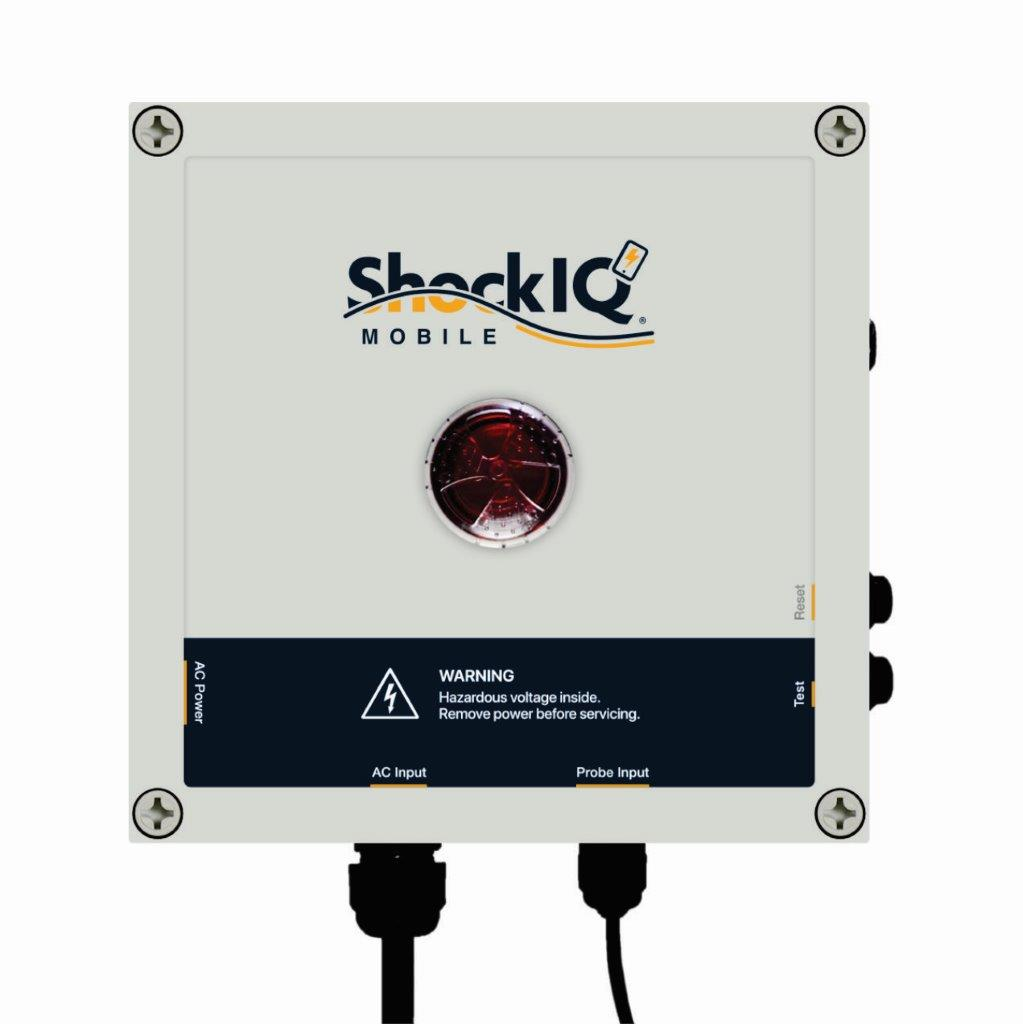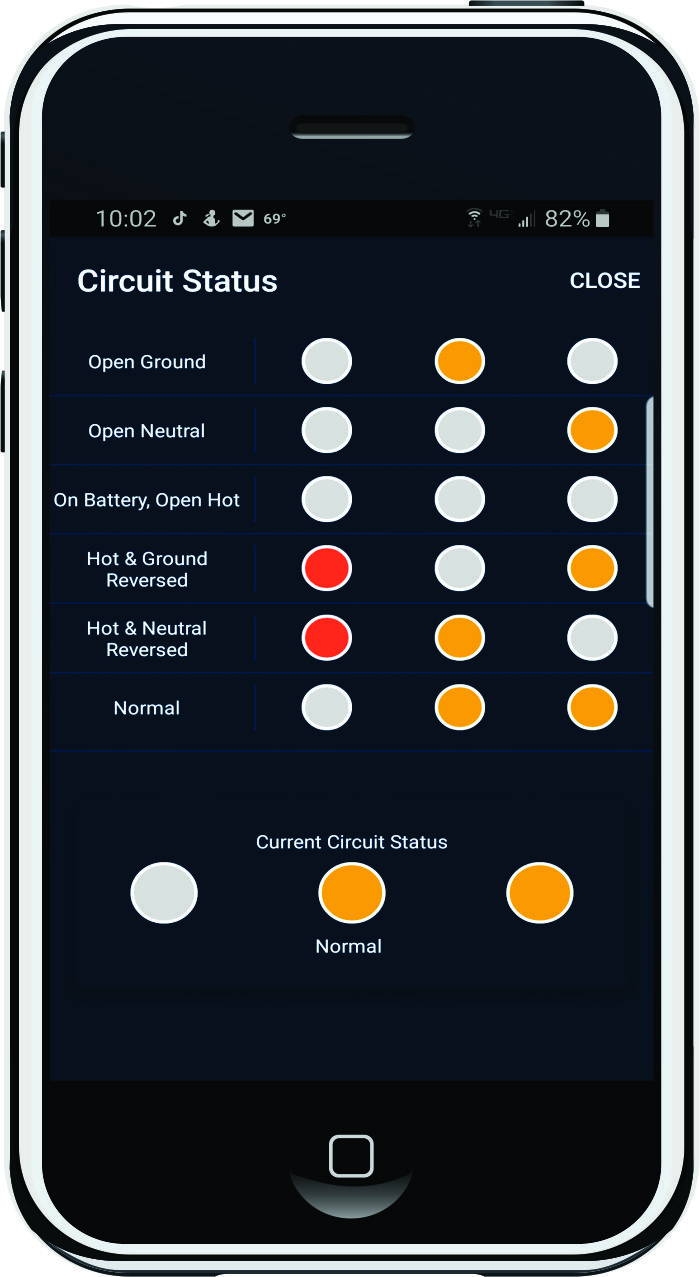 Pair it with DockIQ!
Pair it to your DockIQ security system to monitor and manage your dock while also sensing for stray voltage all in one app.
Water or Dock Frame Voltage Sensing: 1250mV

GFCI trip: 36mA GFCI trip current
Sensing Distance: 80ft.+ *depending on water conditions
Siren and Hazard light: Sound pressure: 90±5dB(A), Outdoor visible
Battery backup: 24 hours, Chemistry: Lithium-polymer
Indicators: AC power-on & status Light
AC Power: 120VAC 60Hz Input & 3W Power Consumption
Environmental: -20 to +65C (-4F to 149F), with IP66 rating
Zigbee Radio: Communicates with Dock IQ System, Range: 1200m (4000ft.)
Dimensions: 10" x 7" x 3"
Test Mode: Tests GFCI trip feature and Siren
Mobile Notifications *when installed with Dock IQ
Shock Hazard (frame or water source), Low Battery Alert